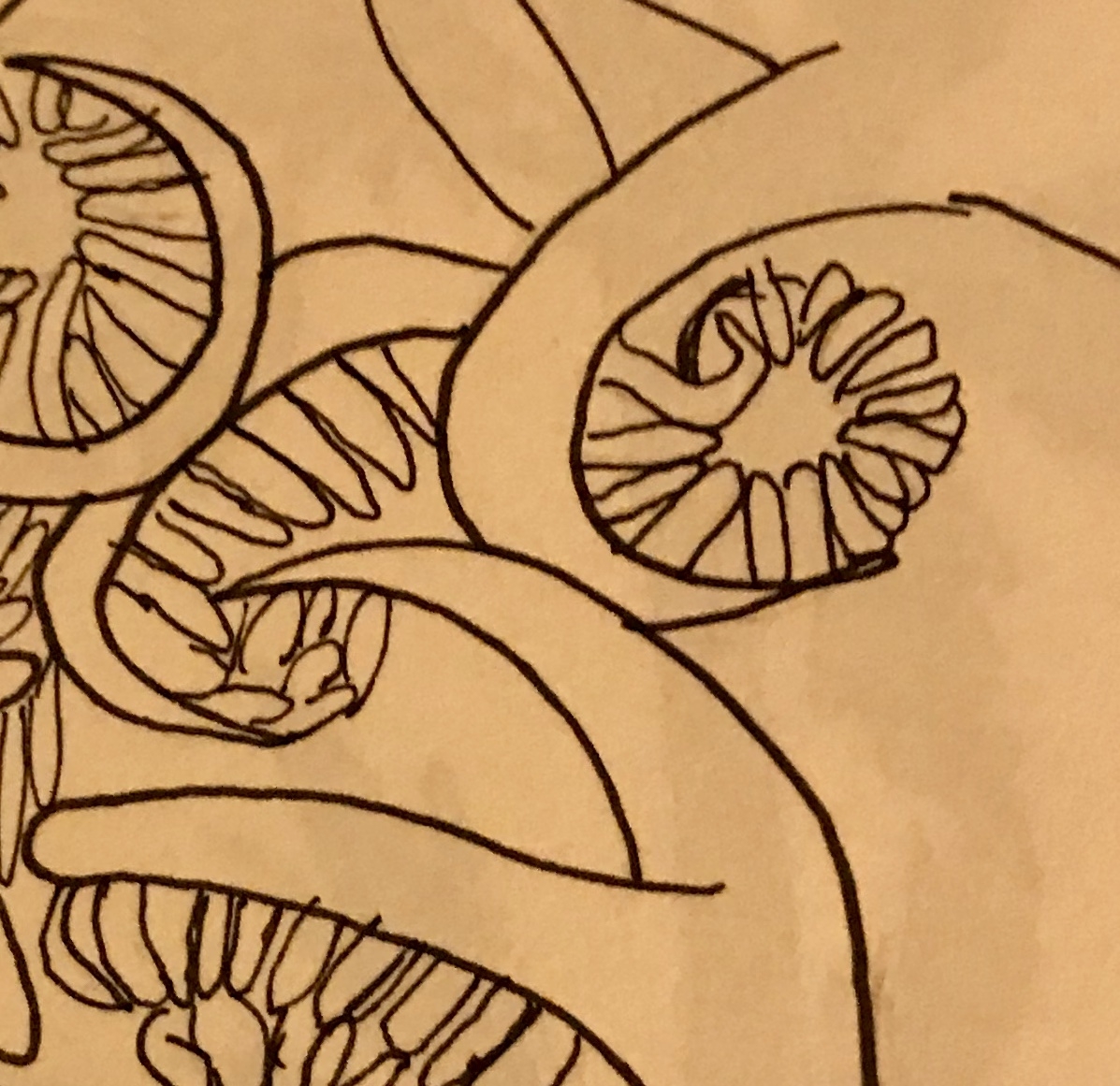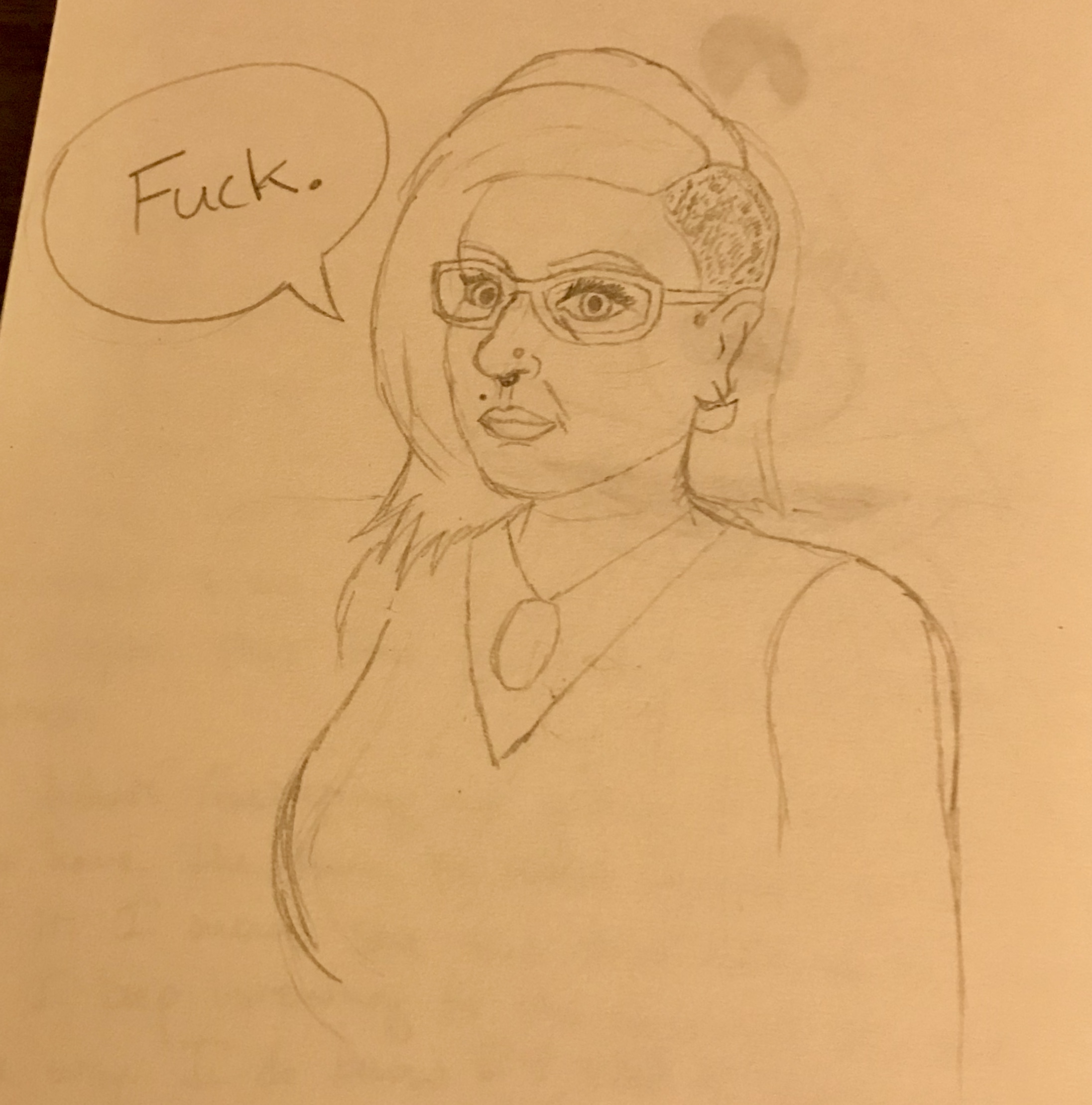 Wolfsbane (Aconitum napellus)
This is the first drawing in my herbal study series - my Materia Magica.
I am a bit frustrated with the color I've got here - at this point, I only had very basic colored pencils to work with. I need to begin experimenting with colored micron pens or with other media.
Furling 1
A lot of my sketchbook is botanical. I have a strong interest in herbalism, and taking the time to sit down with a plant and draw it, to pay attention to it so deeply, will help me to identify the plant in the wild.

I drew this in pencil first, then traced over that with micro pen. I still need to add the stippling.
Lavender in colored pencil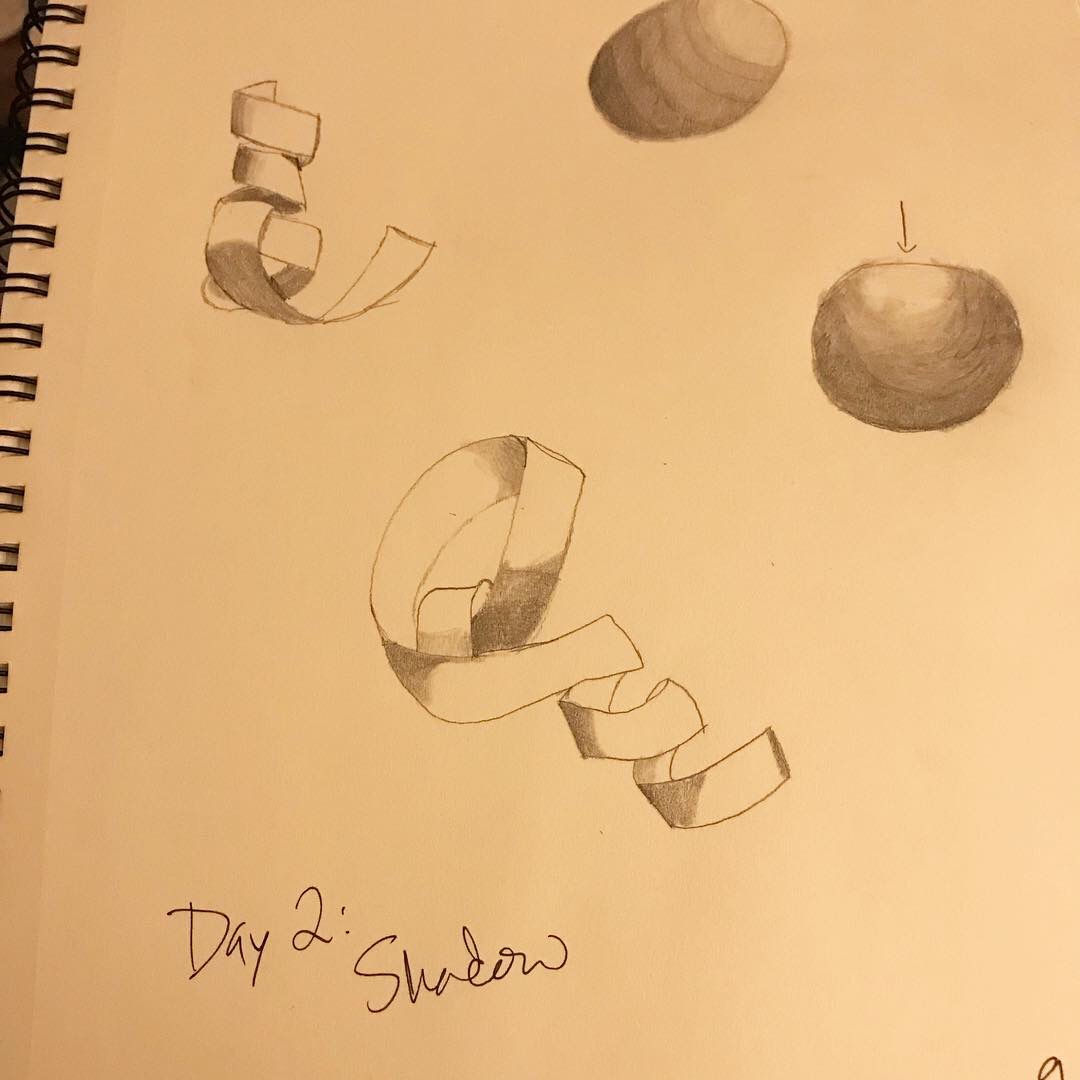 Dog Skull
This is the first real bone study that I've done. Inspired by Lana Crooks' incredible attention to detail, and by my own love of the macabre, I will be doing more bone studies. Drawing bones will eventually help me to draw living creatures - understanding what's underneath will help me to get the baseline structure for figures.